Our Great Work
We've planned, hired, onboarded, upskilled, benchmarked, reskilled and empowered our clients business and people.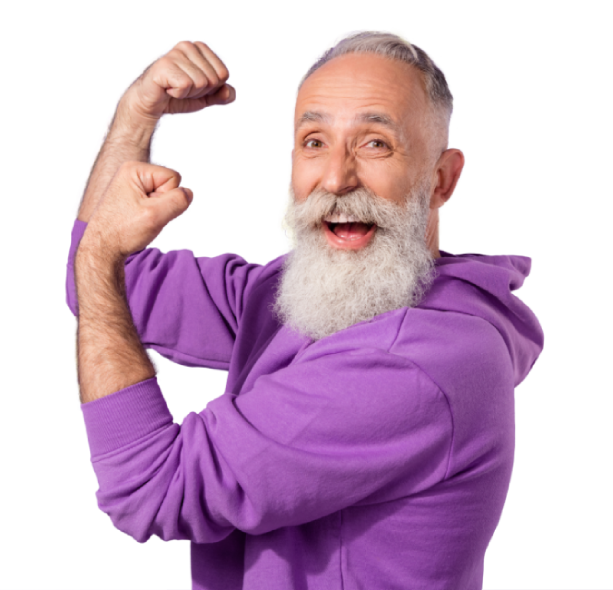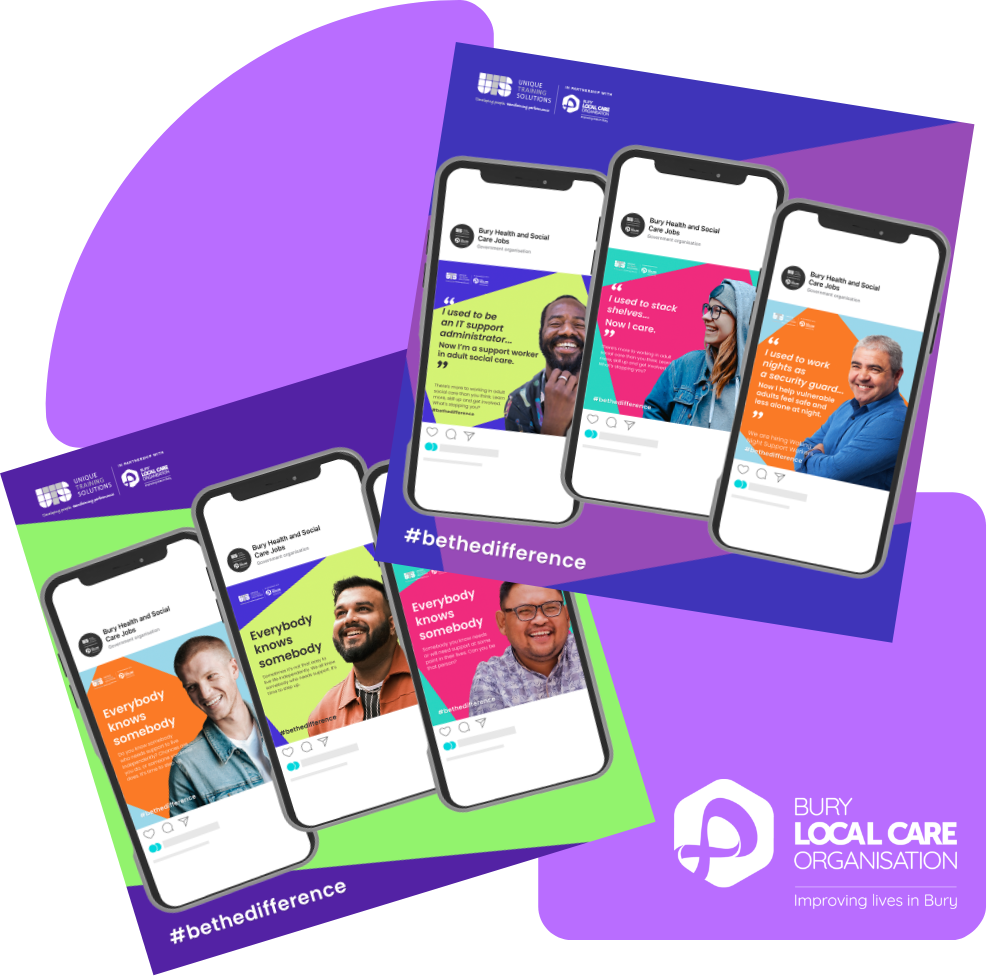 Bury Council
Bury Local Care Organisations engaged with UTS to design and execute a Workforce Capacity funded project to support Recruitment and Training across several Adult Social Care services. UTS built the #Bethedifference and #Everybodyknowssomebody campaigns which were aimed at both permanent and bank, front line care staff across bed based and community managed services in Bury.
UTS focused on promoting and directly advertising the positions to a hiring audience that could have transferable skills from other industry sectors. It was about highlighting the type of work and person required to be successful and who importantly, would enjoy and have the right values and attributes to a vocation in the Bury Local Care Organisations', service providers.
Hiring is notoriously hard and UTS were brilliant in reinforcing positive messaging, engaging a lot of applications via job boards and social media, delivering fast, accurate and emotionally intelligent screening, followed by supporting line managers to get vacancies filled. Once prospect employees were identified UTS offered and delivered fully funded " Care Certificate" Training and compliance checking for this project.
Key outcomes are positions were filled, new employees were trained, and the job board and social media campaign engaged with over 2000 interested prospects with 350 applications within a 6-week period.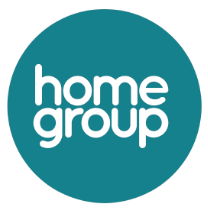 HomeGroup
UTS has always provided us with excellent in house, face to face training but when the Coronavirus Pandemic started to prevent this, we needed our provider to pivot to virtual delivery and work efficiently with us to make sure our teams remained trained and skilled under increased pressure. The Live Learning experience with UTS was brilliant, but a few of our core learner subjects, such as "Moving and Handling" really needed practical assessment and observations, but in Newcastle in November 2020 this was not going to be possible face to face.
We needed to UTS to solve this, and they came up with a practical solution that enabled a competent person within each service and community to support the UTS trainer "became the arms of the trainer" and be able to be in the sessions with the learners to offer additional guidance and observations with equipment. UTS also sourced additional equipment and videos so learners could spend as much time as they needed to learn the skills required.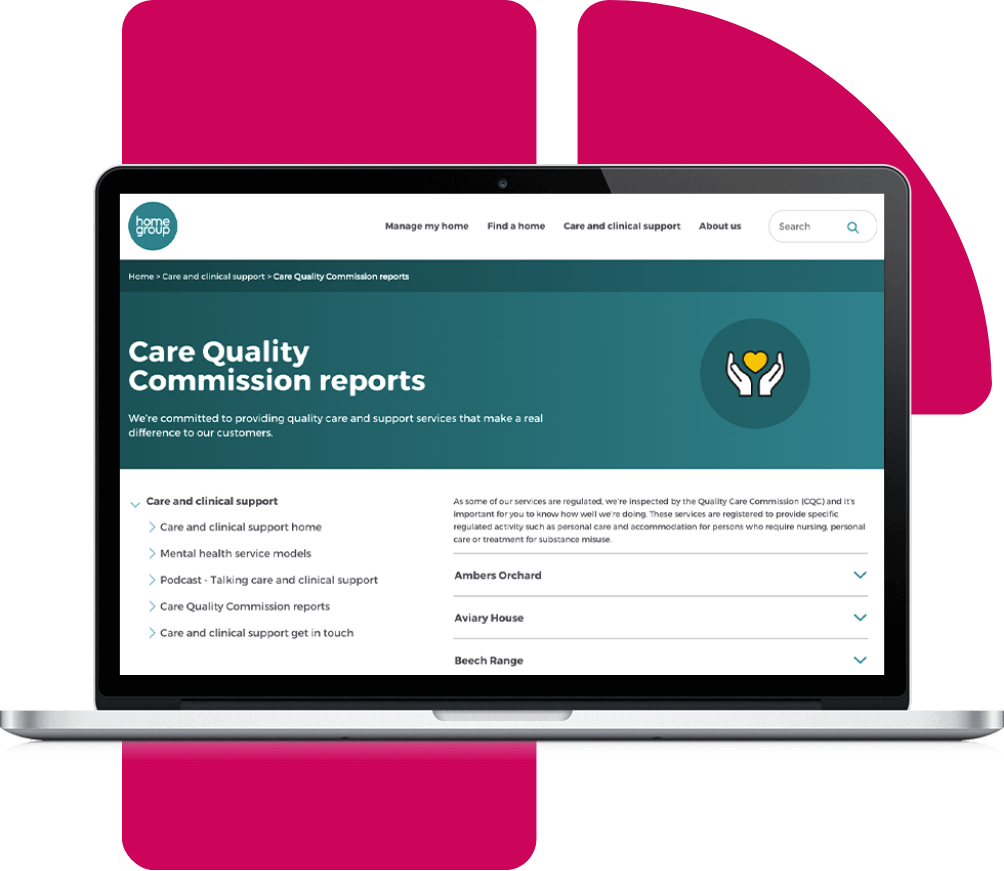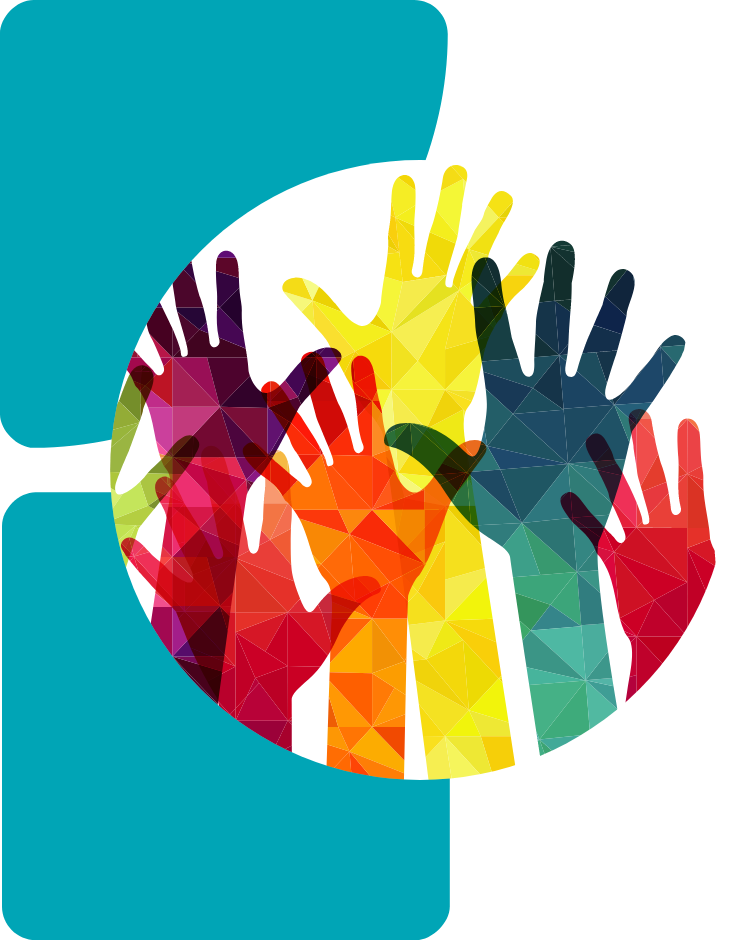 Peabody Housing
Peabody Housing as a large levy payer, were keen to build a tailored, qualification programme that targeted the specific development needs of their care and support teams.
We selected UTS to deliver our apprenticeship programmes to our care and support teams based on their high levels of sector expertise along with their approach to curriculum design and delivery which is totally focused on quality outcomes. They worked with our management team to scope what we needed as a housing provider, especially around mental health support and recovery, which was then delivered by experts in this field. Learners were highly motivated, and managers were fully engaged all through the process and even during the peak of Covid. UTS were able to adapt their provision quickly during the pandemic and even moved the curriculum around to deliver what was most useful to us at that time to best support. The positive impact of new knowledge and skills was evidence early in the process and it was great to see staff have the confidence to take on additional responsibilities. The whole process was seamless; from initial meetings to bespoke development, learner onboarding, training, and assessment, reporting through to successful achievement of our full cohort of learners, they could not have been more supportive and professional. We continue to develop programmes with UTS and are excited to be working with them to build a trailblazer group and design a specialist apprenticeship for housing support teams

Taking back control: Abbots Care
We wanted to reduced reliance on agency spend and take back full control of recruitment. The objective was to bring all hiring in house and focus on quality and cost efficiencies aligned to recruitment. Emma at Unique Talent – was deployed into the business to review current hiring processes and outcomes. She supported our re branding talent attraction program, installed automation into the hiring process, hired team members and allowed the senior leadership team to prioritise and manage hiring more effectively in-house and reduce agency spend to zero. A key deliverable from this project was centred around quality – recruitment was never about numbers, it had to be about the capability and desire to offer brilliant care. Abbots Care have an Outstanding Ofsted.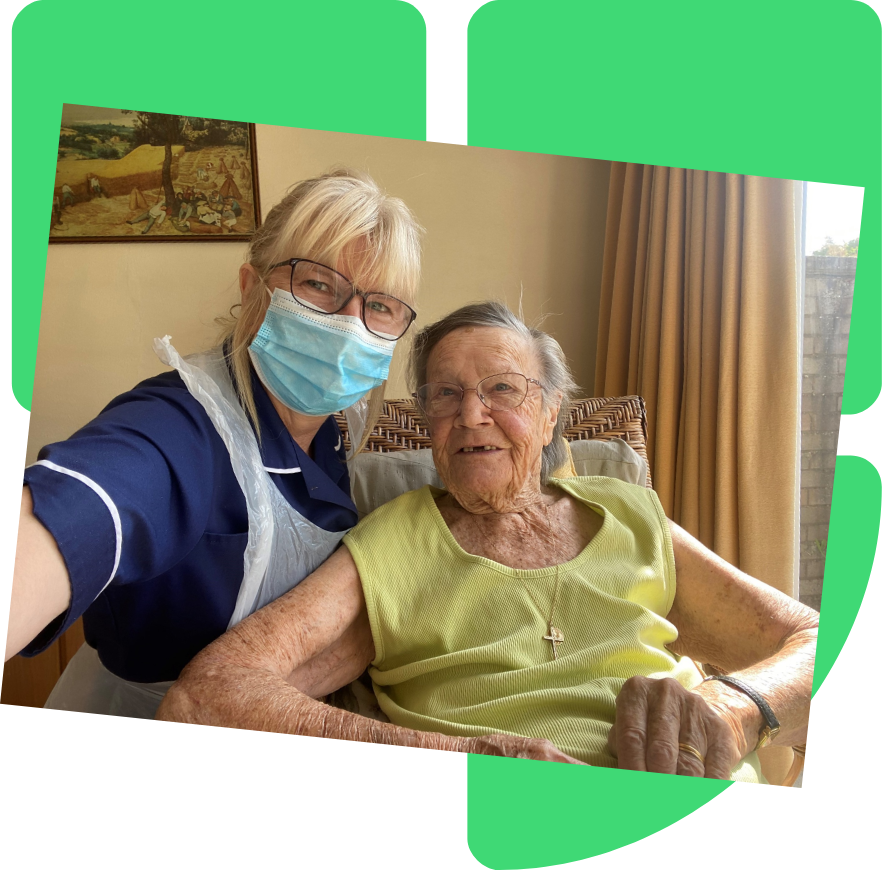 Interested to know more about the clients and
people we work with?